Welcome To
Roosevelt Creative Corridor Business Academy
300 13th St NW Cedar Rapids, IA 52405 | 319-558-2153
25
Swimming: Girls 7th/8th vs. McKinley STEAM Academy Taft Middle School Wilson Middle School">Multiple Schools (Away)
CR Washington HS
26
Swimming: Girls 7th/8th vs. Oak Ridge MS (Away)
Linn Mar Aquatic Center
26
Basketball: Boys 7th Grade vs. McKinley STEAM Academy (Home)
Roosevelt Middle School
A message from our principal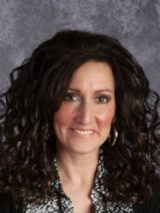 Hello, and welcome to RCCBA!
Roosevelt Creative Corridor Business Academy is a student centered school that is committed to creating environments of success and empowerment, so that all students can thrive. We do this through our multidimensional approach to learning, which includes opportunities such as: Project Based Learning, where students engage in research and discovery with community context experts, Business Elective Block where students grow in future ready skills, and Personalized Learning experiences that are intended to allow students to grow and excel within core instruction.
At RCCBA, we love our students and want each of them to feel a sense of value and belonging each and every day. We believe that our diversity makes us stronger and provides richer learning experiences for all of our students.
I am honored to be the principal at RCCBA and to work with such amazing students and staff! Whether you are a parent, community member, fellow educator or visitor–we hope that you will take some time to learn more about our award winning school!
With Pride and Gratitude,
Autumn Pino
Principal