Welcome To
Roosevelt Creative Corridor Business Academy
300 13th St NW Cedar Rapids, IA 52405 | 319-558-2153
Hello, and welcome to RCCBA!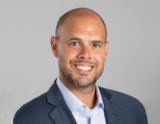 Roosevelt Creative Corridor Business Academy is a nationally recognized magnet school, recently receiving the Magnet School of Distinction award from Magnet Schools of America.  At RCCBA we pride ourselves on providing rigorous academic experience through project based learning and blended learning experiences.  Through these modalities, students collaborate with local and national businesses and engage in relevant, hands-on learning opportunities.  Staff at RCCBA work tirelessly to ensure that every student is challenged and leaves our school with a plan, pathway, and passion for the future.
Our team also recongnizes that learning happens in the context of relationships and community.  We believe that every student, staff member, and family deserves to feel safe and connected at Roosevelt.  This is a non-negotiable for our team and we are committed to delivering on this promise.  We are stronger when we are partnering with students and families to create a learning environment we are all proud of.
Growing up in the Roosevelt neighborhood, I couldn't be more excited to be returning home.  Much of my youth was spent sledding on the Roosevelt hill or playing basketball on the outdoor courts.  I am honored and humbled by the privelege to serve a community that has given so much to me.  I am committed to working collaboratively with the entire community to ensure that all students leave Roosevelt prepared for high school…Future Ready!
With Gratitude,
Justin Blietz
Principal