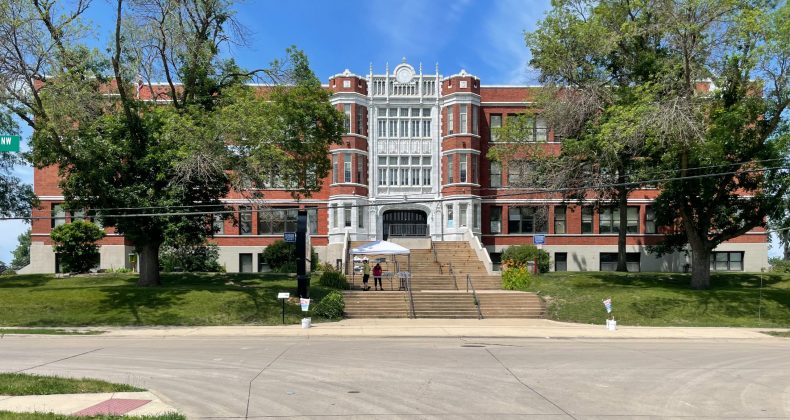 At Roosevelt Creative Corridor Business Academy, we believe it is vital for our students to measurably develop academic, social, and personal skills necessary to be a successful and productive citizen. We believe it is critical for students, their family, and school staff members to collaborate in this process.
Roosevelt Creative Corridor Business Academy fosters pride and empowers students to become leaders within their school and community. A number of co-curricular activities are available for students. Organized and competitive athletic programs for seventh and eighth grade students are provided in several areas, including, volleyball, football, soccer, tennis, basketball, wrestling, swimming, track, and cross country.
Roosevelt also has several different enrichment opportunities for students, including Lego League, PACT, book club, Kirkwood Literacy Fair, and the women in science conference. RCCBA also has a top-notch fine arts program, and the Regeneration show choir. Roosevelt offers several academic and athletic intramural activities that focus on student interests and change from year to year.
The Roosevelt parent teacher association (PTA) promotes community building through a sense of belonging among students, parents, and staff. The PTA serves as a communication link between home and school. PTA supports staff and student activities, such as student dances. Roosevelt also has a community partnership with Quaker Oats and Matthew 25.
Roosevelt was built on the site of the old Alamo amusement park and served as a grades seven through 12 building from 1935-1958, until Jefferson High School opened.
---
Key contacts
Nicole Kooiker
Associate Principal
Matthew Lovegood
Principal's Secretary
Laurie Lindeman
Associate Principal's Secretary
---
Resources
---