Roosevelt Creative Corridor Business Academy's school counseling program provides comprehensive developmental counseling that ensures every student achieves the highest possible education in the areas of academic, career, and personal/social development through an aggressive partnership with students, family, school, and community.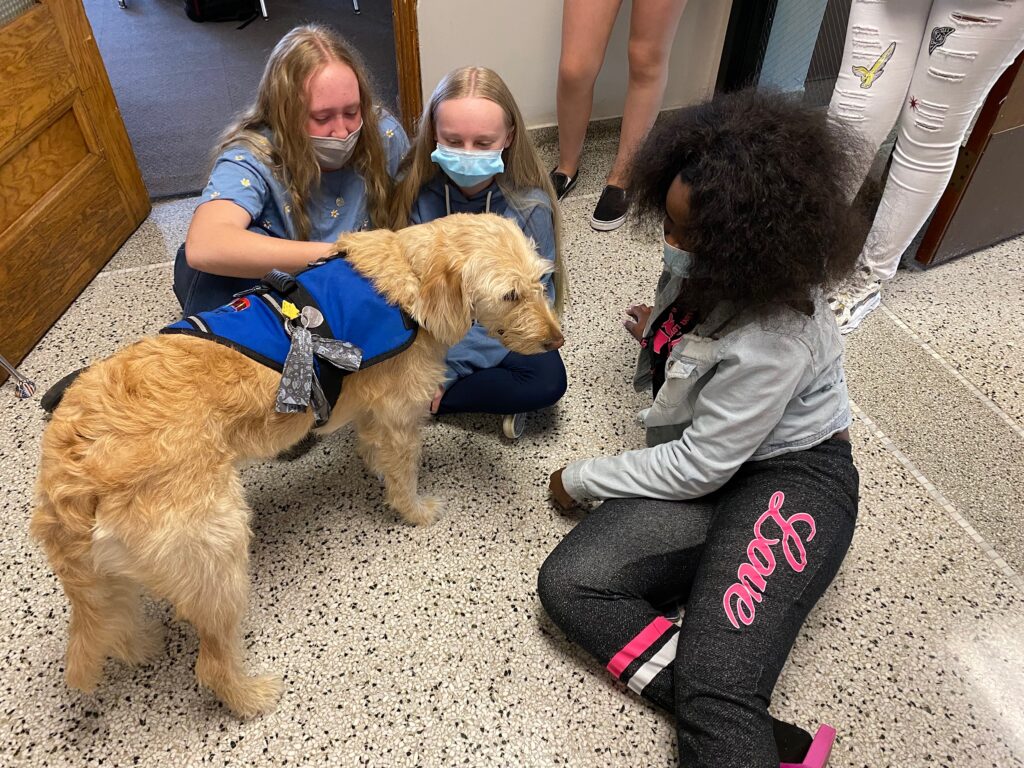 Meet Eco, RCCBA's Therapy Dog
Eco is a professionally trained school therapy dog. She was trained by the non-profit organization Cares, Inc. in Concordia, Kansas. Eco has been specifically socialized to work with people and has a strong record of being a loving, gentle, and curious dog. She lives with RCCBA counselor, Dr. Lisa Coyle, and comes to school almost every day, ready to work with a variety of students and staff. Eco and Dr. Coyle have passed certifications and public access exams together.
Eco is a working dog and has a strict code of behavior. She does not lick, jump, or bark at people. She enjoys when people pet and talk to her. Students enjoy spending time with Eco, petting her, walking her, or brushing her when they are feeling anxious, overwhelmed, upset, angry, sad, or happy. If not hanging out in the counseling office, Eco can often be found in the halls, visiting classrooms, spending time with students and staff individually and in groups, and being a part of the RCCBA community.
Eco is a labradoodle and she does shed; however, allergic reactions are caused from pet dander and urine, not pet hair. If a student is allergic to dogs, he/she will be asked not to pet Eco. If the student does pet Eco, immediate hand washing will be required. Eco has a crate in the counseling office, which will be used if an individual has a significant fear of dogs.
---
Key Contacts
Teresa Urrutia
Counseling Secretary
Melis Gumosoglu
Tanager Therapist