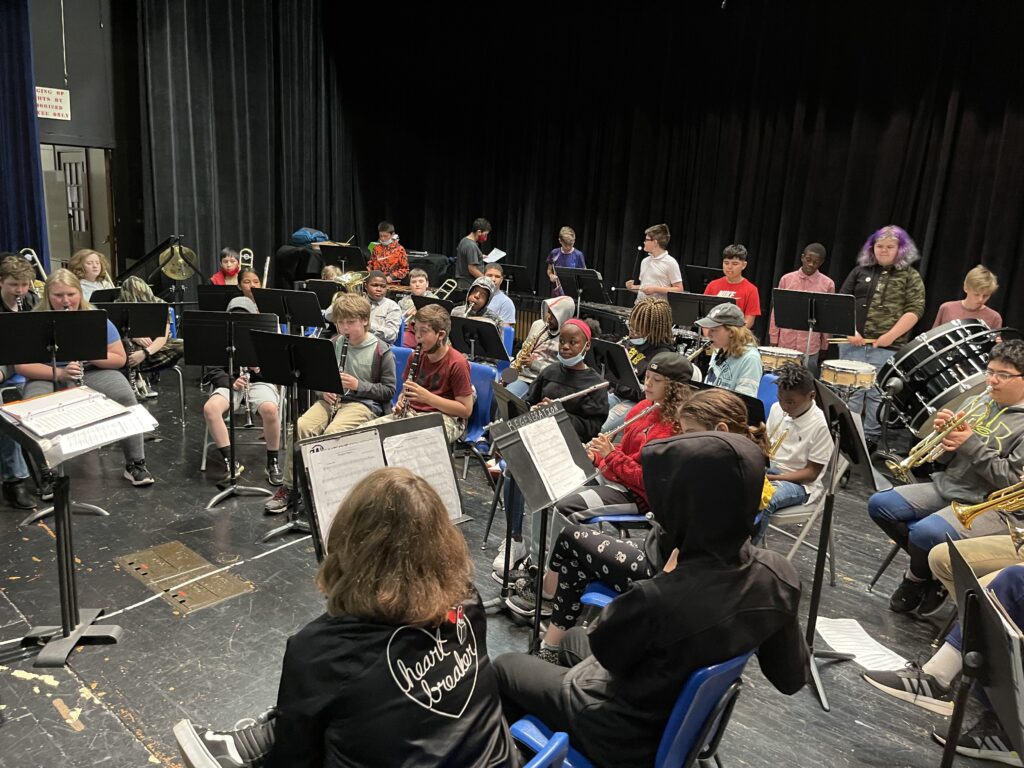 RCCBA students have the opportunity to learn how to play a musical instrument in both individual and large group settings. Our Band Director, Mr. Calderon, uses this philosophy for RCCBA Bands: "you should NEVER feel ashamed for not knowing, but instead be determined to learn and improve."
3 different ensembles offered (based on grade level):
–6th Grade Band is a 1st-year beginner level band. Students learn the basics of musical literacy, working as a team, and how to play their music with quality of sound
–7th Grade Band is our 2nd-year beginner level band. Students dive deeper into more complex musical concepts involving rhythms, harmony, part independence, and instrument-specific techniques.
–8th Grade Band is our 3rd-year beginner level band. Students reinforce all of the skills they have acquired and prepare to take their music to the high school level.
2023-2024 BAND CONCERT SCHEDULE
All Band concerts are held at the RCCBA Auditorium on weekday evenings. Each band student is required to participate. Families and friends are encouraged to attend to show their support.
Thursday, December 13, 2023: Winter Concert (All bands)
Wednesday, May 22, 2024: Spring Concert (All bands)
Lessons
During the school year, every Band student has a weekly group lesson focusing on learning instrument-specific skills and improving their technique. Parents are encouraged to remind their child to practice at home for a minimum of 1 hour per week. They should focus on producing good sound and strengthening their playing by practicing what was difficult for them in class. The more they practice, the better they will get! Band students are strongly encouraged (but not required) to take private lessons from a reliable private instructor. Private lessons are the best (and fastest) way to improve technique, hone musicianship, and gain insight into the field of music.
Other Performing Opportunities
RCCBA Band students can also take advantage of additional performing opportunities:
Marion Honor Band: selected students spend a Saturday in January with beginning band students from throughout Eastern Iowa. They work together to perform a concert in one day. Students can learn additional music, meet new friends, and have lots of fun!
Young Musicians Honor Band: held in state-of-the-art facilities at Prairie High School, students spend a day working with other band students from across Iowa. This program was developed with the beginner Band student in mind, and there are non-musical activities scheduled into the day.
Coe College Honor Band: students have the opportunity to hang out on Coe's campus and and work with other beginning band students to create a wonderful concert. A highlight for many is the chance to eat in a real life college cafeteria!
The Northeast Iowa Bandmasters Association (NEIBA) Honor Band: held each December in Oelwein, this is the premier program for 8th graders. Students can also audition for the IBA state honor band at this event.
Iowa Bandmasters Association (IBA) All-Iowa 8th Grade State Honor Band: this program takes place each May in Des Moines during the state conference for Band directors. Auditions takes place in December during NEIBA Honor Band event. Only 22 students from NE Iowa are selected for this prestigious ensemble.
CRCSD All-City Instrumental Music Contest: hosted every April, the CRCSD All-City Music Contest is open to students at a CRCSD school or to students who live within the boundaries of the CRCSD. Students perform a solo or small group music to receive a rating between 1+ (Superior) to 3 (Fair.)
---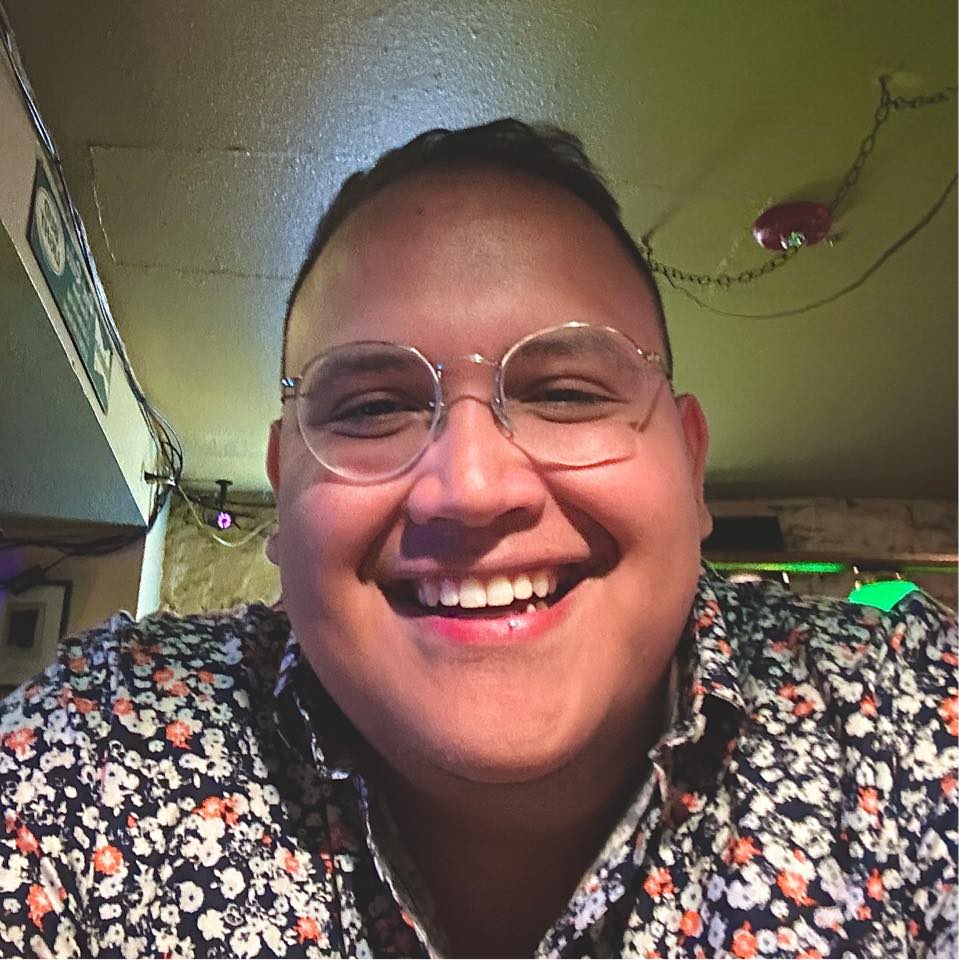 Key Contact
"Mr. C" has been the Band Director at RCCBA since January 2022.